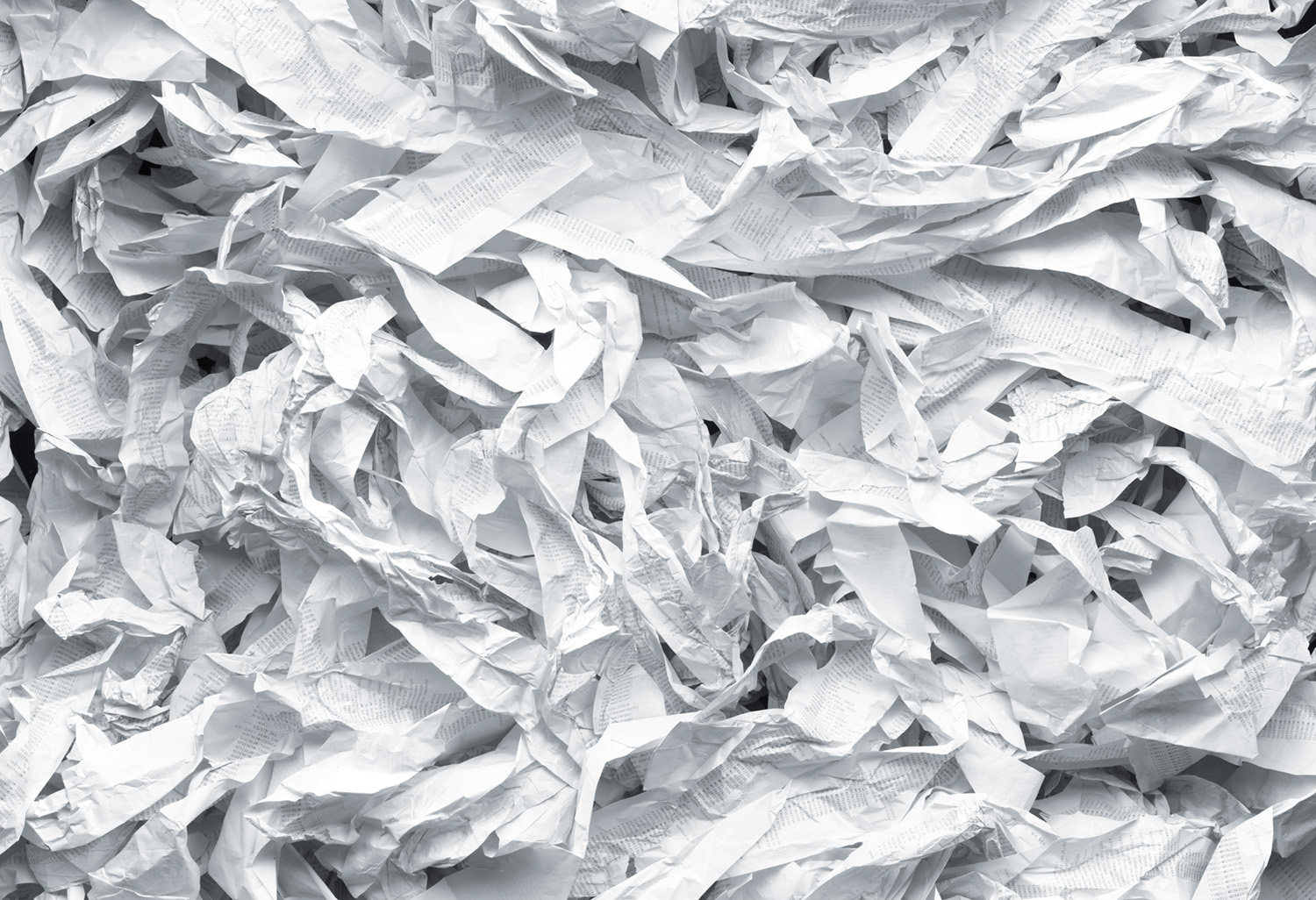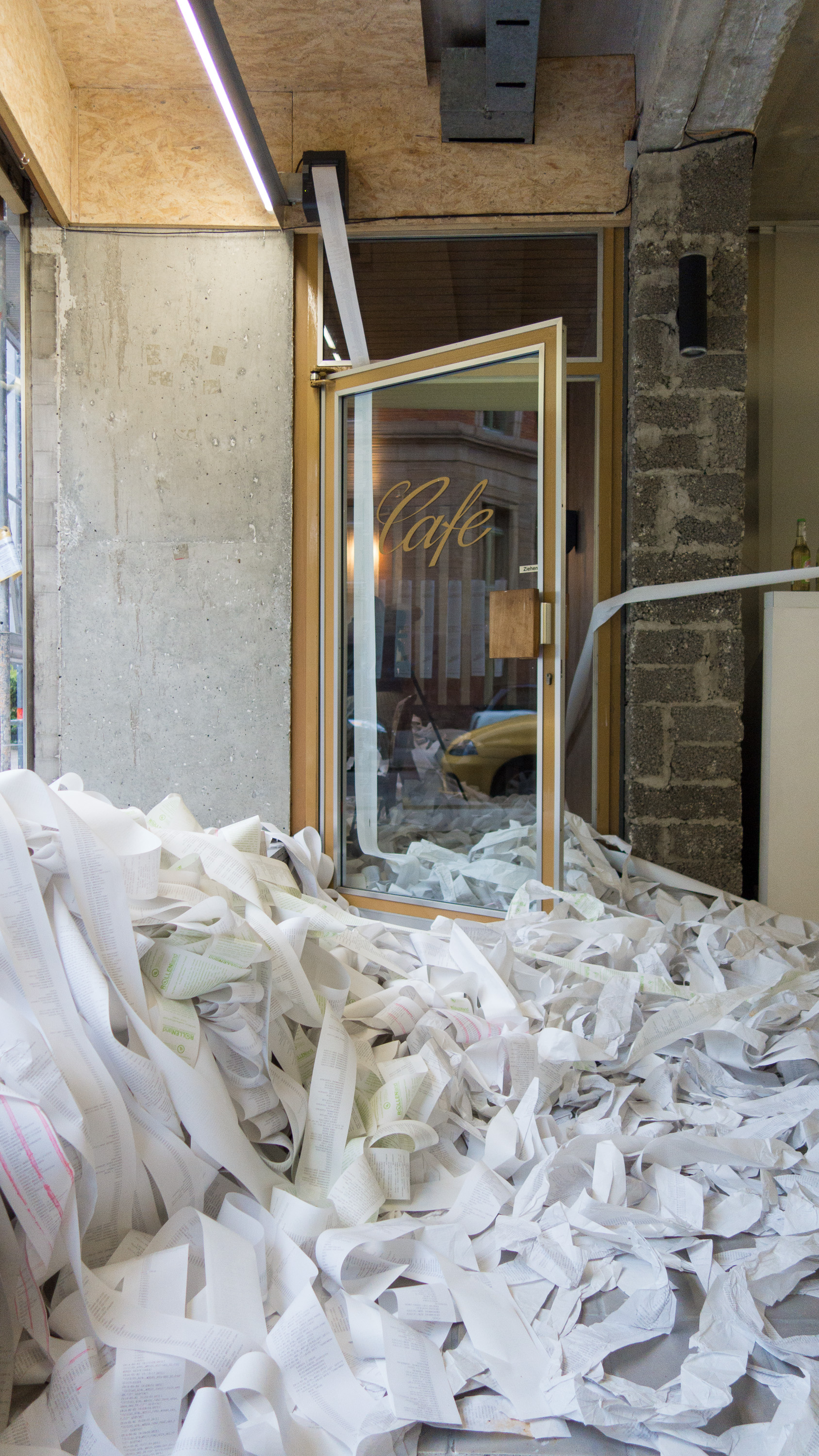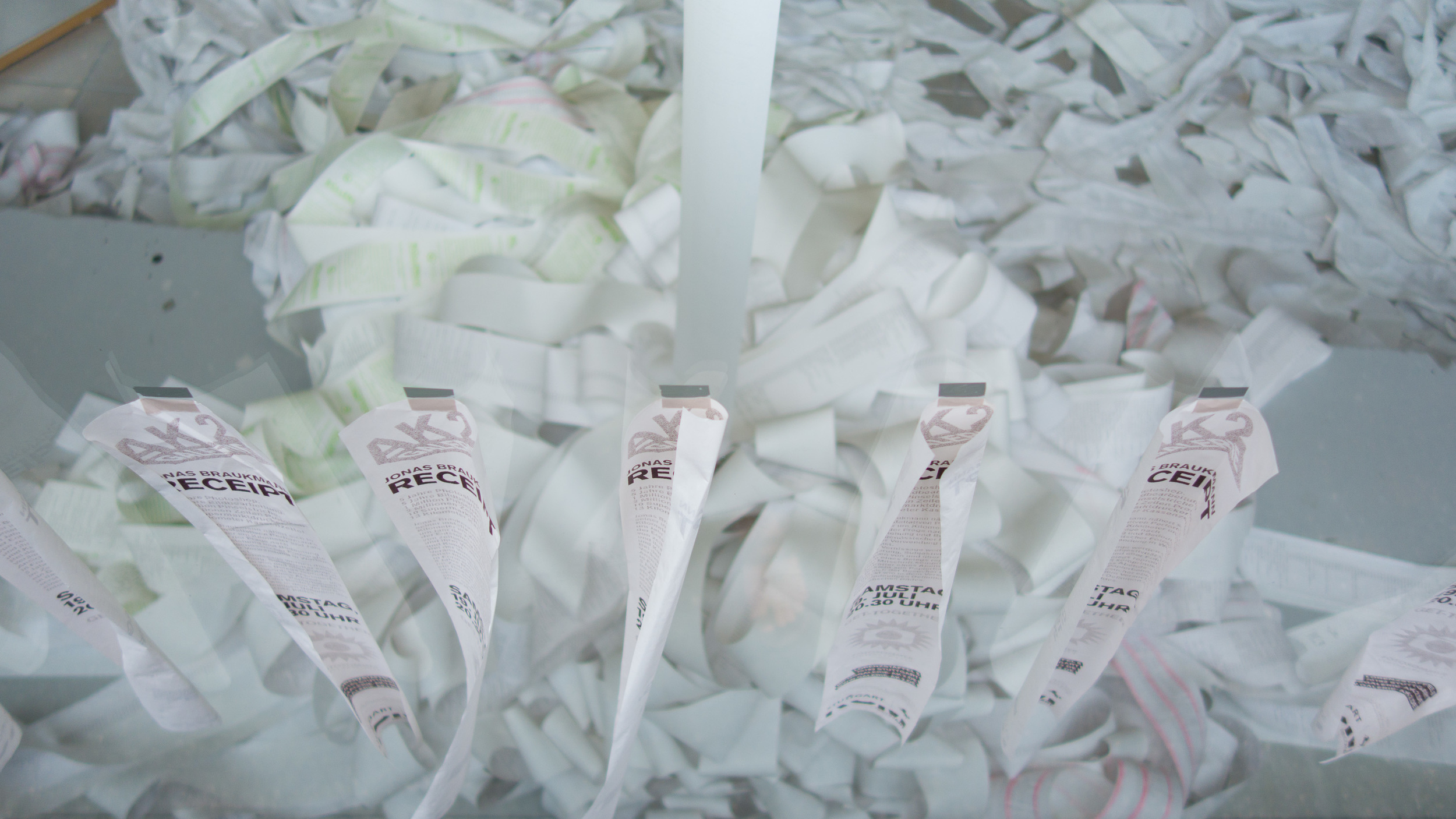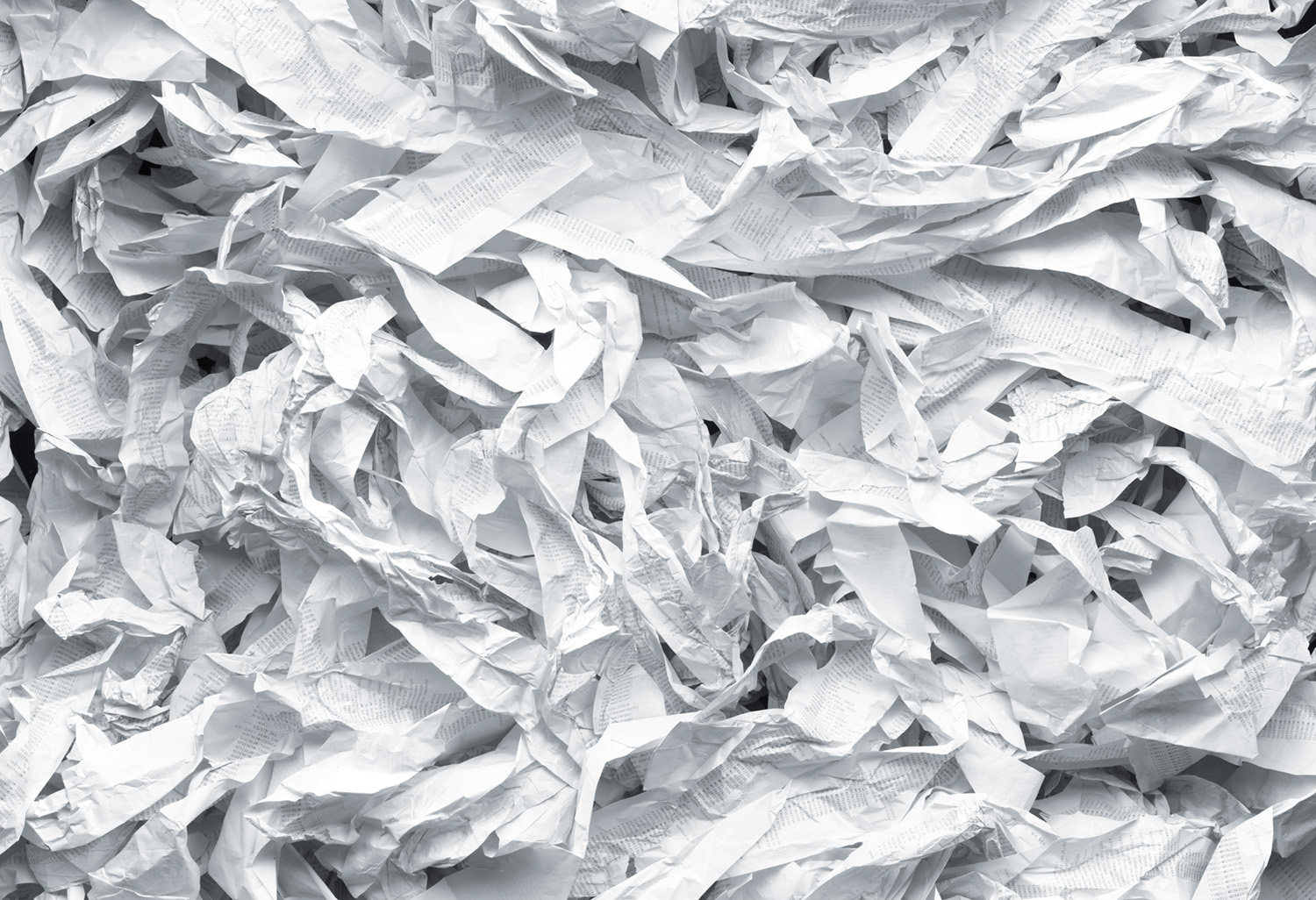 receipt
GALERIE AK2
Jonas Braukmann: receipt – Installation
Opening 19th July 2014, 8:30 pm with the installation starting at 9:00 pm
5 years of Photoshop. 5 years of image editing. 1 million digital brushstrokes. 2 million lines of Photoshop history log. 10 supermarket checkout printers. 13 kilometers of receipts.
With his installation Jonas Braukmann explores the making and meaning of contemporary photography in context of advertising and art. At the opening, digital modifications and subjectivity as well as views on and about photography will be reproduced in the form of a giant receipt. A five-year transcript compressed into a time lapse of one evening – and a thicket of endless rolls of paper in which the visitor is just as entangled as he is when searching for a clear definition of the photographic image.
The opening is, at the same time, the get-together rounding off the STUTTGART FOTOSOMMER 2014 DAY which is being held in the passageway exhibition spaces of the Württembergischen Kunstverein.
Kindly supported by recom and the state capital, Stuttgart.
Opening times: Mon-Fri 10 am - 6:30 pm and by appointment
Gallery AK2, Lorenzstaffel 8, 70182 Stuttgart
Further information: www.galerie-ak2.de, www.fotosommer-stuttgart.de